What is Groogle AdSense?
Google AdSense is a possibility to earn money with your own website. First of all the website operator has to register with an existing Google account at Google AdSense. In the early days of Google AdSense you could only publish text ads as advertisements on the site. Today the switched advertisement has been extended to banner advertising and other possibilities. Since Google AdSense is a way to earn money, the site operator must be of legal age and provide a bank account.
How can you earn money with Google AdSense?
If the website operator has opened a Google AdSense account, a careful check is made by Google. Here the quality criteria are checked and pages with certain contents are excluded. This includes websites whose contents are violent or contain pornographic content or content harmful to young people. The content must also be unique so that no copyrights are violated. Furthermore, the website may not advertise smoking products, alcoholic beverages or weapons. Once the quality check is completed, the advertising material can be selected and the appropriate size and colour matching chosen.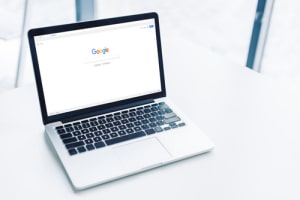 How is the advertising material displayed?
You can choose between different ways of inserting the advertising. If you have programmed a website yourself, you can integrate a code into the website. If you use a CMS system (e.g. Word Press) for your website, you can use a plugin or a corresponding extension. Once the integration is complete, you can carry out a check. Ask your web designer what possibilities there are.
How high are the click prices?
Which click price you get for a click you have made depends on many parameters. One of the most important points is the behaviour of the visitors on the website. The longer the website visitor stays on the website, the better this is for the compensation. The quantitative visitor numbers and the qualitative behaviour during the visit should be as balanced as possible. For this purpose, similar to "search engine optimisation", the quality of the texts and information is of utmost importance. The presence of the website on the internet and of course the dear competition are also important for the remuneration.
How is the measurement carried out?
Google AdSense can be measured with many common software variants. From free tools such as Google Analytics to paid measurement tools, all possibilities are open. By measuring the success you can also optimise your ads and thus increase your own earnings. If you have any questions about the Google AdSense programme, we are happy to help you with advice and support.
Source: Google AdSense