Scattering losses
Scattering losses are one of the areas in marketing that we would like to avoid the most. Specifically, wastage is about contacts within an advertising campaign that do not belong to the desired target group and therefore do not generate sales and do not allow a return on investment (ROI). By means of a comprehensive target group analysis and a number of other factors, wastage can be very much limited, but at the end of the day it cannot be avoided completely. In addition, wastage fluctuates greatly when comparing different online advertising platforms. It also plays a big role whether you want to generate leads or whether you want to generate direct or medium-term
sales is aimed at.
Scattering losses with printed advertising
Experience shows that the scattering loss in printed advertising is particularly high and therefore particularly annoying. With printed advertising brochures, however, a distinction must be made, as advertising can be distributed to visitors to the company or the advertising can be sent by post. The former is certainly much more effective and produces less waste coverage than the sent advertising, but also higher costs are incurred by the dispatch. With advertising materials, which reach the recipient by mail, the target group is also more difficult to limit, since residential areas are usually inhabited by all age groups and people with most different background.
Advertising on social media channels can be narrowed down quite well to demographically defined target groups and can also be localized. In addition, people with specific interest groups, the existing level of education and training can be integrated into the target group definition. This avoids wastage and strongly limits the advertising recipients. However, especially when advertising on social media channels such as Facebook, long-term planning must be taken into account, because in the beginning it is all about generating leads and establishing your own brand.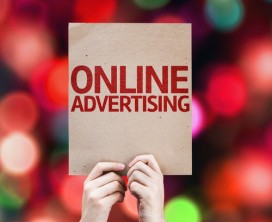 Scattering losses with Google Ads
Google Ads offers numerous possibilities to reduce wastage. We use almost all of these possibilities, especially with new customers, so that we can work out a long-term strategy together with the customer without wasting budget unnecessarily. Besides a detailed definition of the target group, the experiences of the customer play a major role. In our daily work we try to combine the experience of our customers with our own experience. This gives our customers a fresh and unclouded view of their business or company model. In addition, with Google Ads, as with many other advertising platforms, landing pages can be used and improved bit by bit. In this context, AB Test can also help to improve the respective sales page. The possibilities for optimizing the regional ad placement should also be examined, as they can also influence the KPIs and possibly reduce the click costs. This applies both to the generation of sales and to the procurement of qualified contacts.
Scattering losses with e-mail campaigns
The scattering losses in e-mail campaigns can be easily avoided even at the address procurement stage, because demographic characteristics such as age, gender and place of residence can be incorporated into the external address procurement. Self-generated contacts via a newsletter or your own customer base have a high affinity to your own brand or product portfolio from the outset.
Avoidance through SEO
A good search engine optimization improves scattering losses in the short and long term, because it specifically improves the important keywords on subpages and thus improves rankings. If these optimized subpages are then used for advertising purposes, the scatter loss and the bounce rate of Google Ads campaigns and Facebook and CO. In addition, SEO also pays attention to user-friendliness, as this also optimizes the conversion rate. Through targeted calls for action, new contacts are also generated and you interact with the potential new customer.
Avoid wastage – a good plan helps
Everyone who places advertising should predefine and regularly check the significant key figures in a media plan. By evaluating the key figures, weak points can be recognized early and targeted measures can be taken to counteract them. Furthermore, the learning curve increases significantly and this helps to avoid mistakes in the future. We increasingly rely on such learning curves and are thus able to transfer our many years of experience from a wide range of industries to our customers. If you have any questions on this topic, we are always available for advice.